I really should finish reading chapter 4 of my government book, it's just really boring. I did good and read most of it so far, and I've got to read two more chapters, so one a night, because we've got a test on Tuesday. I'm pretty nervous because I did failed the last one. :| I'm thinking about dropping it at semester if I continue like this. I know I could be trying harder though...
Today work was... interesting. I worked from 12:30 to like 7:30. It got pretty busy in the afternoon and early evening was seriously busy, and then by closing time it had slowed down immensely. It was so weird because that's never happened before, at least when I was in main gift. Speaking of work, I used my new makeup - from a tiny haul at the MAC counter yesterday - to try a smokey eye sort of look. I don't know how it is for a smokey eye, but I was pretty happy with the way it turned out.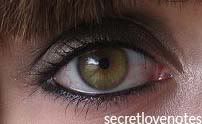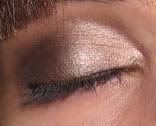 Products: Wet n Wild SunKissed creme e/s, MAC Carbon e/s, MAC Satin Taupe e/s, MAC Nanogold e/s, Lashblast mascara, Avon U02 eyeliner very black, Studio Fix powder/foundation N4.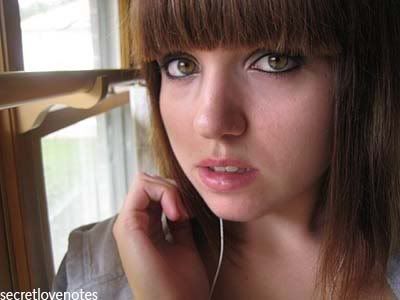 Speaking of yesterday! :D I went to dinner with Ryan, Dad, and Chris (my dad's girlfriend) and we got Godfather's, which is my favorite food in the world, so I was pretty excited. I wanted to go to Dillards to look at homecoming dresses - and conveniently enough, the MAC counter is located there - and so I asked Audrey if she wanted to go with me. I was kind of nervous because we hadn't hung out before but it was really fun. The lady at Dillards was really nice and picked out a lot of dresses for me. I was really scared at first because they were not looking cute on the hangers, not AT ALL. She said to just try them on and even if I didn't like them that then we could at least see what size I needed. As I was trying them on though, they didn't look so bad, I liked them! This pink, strapless one was pretty much
the one
and so I got it. Won
derfully enough it was 70% off and ended up being only $86 plus tax. I'll post pictures of it later when I take some better ones.
Then we stopped at the MAC counter and I promised myself I wouldn't spend too much. I only got 3 things - Carbon e/s, Satin Taupe e/s, and Naughty Nautical nail polish. It was in the CoC display and I'm not sure why? I thought that the CoC nail color was more purple, and this one is more blue, but I thought maybe I was mistak
en. How odd! :| Although I really like this color so it's no big deal.
We took pictures in a photo booth because she had never done that before and then I helped her picked out cute stuff at Wet Seal. We stopped at Wendy's because she was hungry and I had a strawberry shake. I accidentally went the wrong way, heading back towards the mall, so we had to turn around.
I was taking her home and we were going down 30th when I realized - Hey, my boyfriend's work is right there! So we snuck up on him. (: And his work friends were super lame about it. This girl thought I gave her a mean look, but really it was to the guy next to her. This guy thought my joking around with him was rude even though he was joking first? Whatever.
So I finally took Audrey home and my mom complained about how it shouldn't have taken so long and she was soo tired and wanted to go to bed at 8, it was almost 11 when I got home. She was really rude on the phone, practically hung up on me after she said I might be grounded. But I'm not grounded and it was fun. So all is well and this was a major long blog!
Here is Audrey and I's photo booth picture, goodnight.